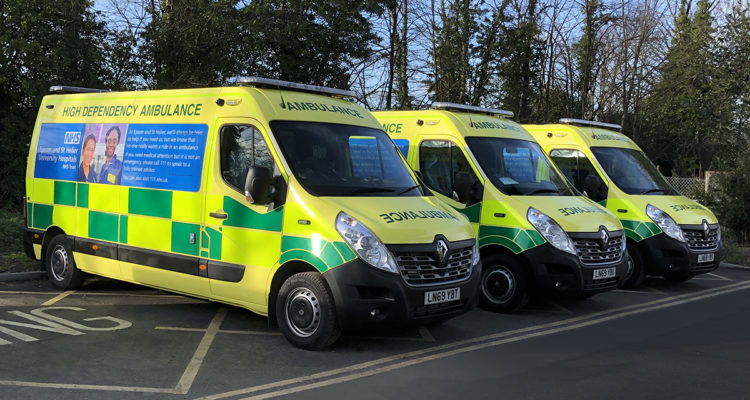 Getting it right for Epsom and St Helier NHS Trust who have taken delivery of 3 BLS Designed High Dependency Ambulances
It was a great pleasure on Wednesday the 29th January 2020 to hand over our latest innovation full High Dependency Ambulances to Epsom and St Helier NHS Trust to join the 8 Stretcher PTS Ambulances that we delivered in July 2019.
These latest Ambulances have been specially designed to provide the Trust with robust Bariatric HDU capability, coming equipped with the Ferno Megasus trolley and Stryker Lifepak15 Monitors all combining to provide the highest standards of patient transfer care.
The 3 vehicles also have the latest version of our unique seatbelt warning system which will provide a verbal warning if the seat is occupied and the seatbelt is not engaged. The system identifies which occupied seat does not have their seatbelt engaged and will ask the occupier to re-engage their seatbelt. Just one of the many extras you will find in a Blue Light Services Ambulance.