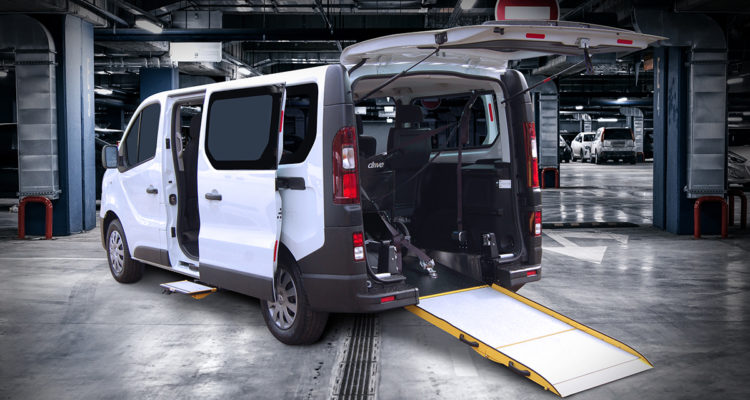 NEW WAV Renault TRAFIC joins the range
ADAPTABLE, COMFORT & SAFETY
When you combine the adaptive versatility and spacious interior you can see why transport operators think it is a winning combination. The BLS CONVERSION is innovation full, providing ultimate infection protection, multiple interior wheelchair arrangements and the BLS seat belt warning system gives the driver extra passenger piece-of-mind.
Darren Sharman, National Sales Manager said "When you keep getting asked and asked for Wheelchair Access Vehicles and then the Renault Traffic becomes available then its a GREEN LIGHT at BLUE LIGHT to convert something that the user will love. It's a great drive experience, with fantastic visibility and the ultimate in ease of access".
The lowered rear floor creates a spacious environment with better visibility and the lightweight non-slip ramp makes wheelchair entry into the rear cabin space an easy manoeuvre. We design your vehicles bespoke to your needs offering a host of additional extras and innovations to fully tailor your new Renault TRAFIC Mobility.
A few main features;
• Both manual and automatic available
• Carries up to 9 passengers including driver
• Lower, strengthened rear floor
• Lightweight, non-slip ramp
• Four point wheelchair securing and seatbelt warning system
VEHICLE DEMONSTRATION SERVICE
Let us bring the vehicle to you so you put it to the test. Test the driving experience, test all the important features and make sure it's the right vehicle for your needs before you commit. To ensure that you get the most out of the demonstration we highly recommend you invite clients and service users along and remember this service carries no obligation.