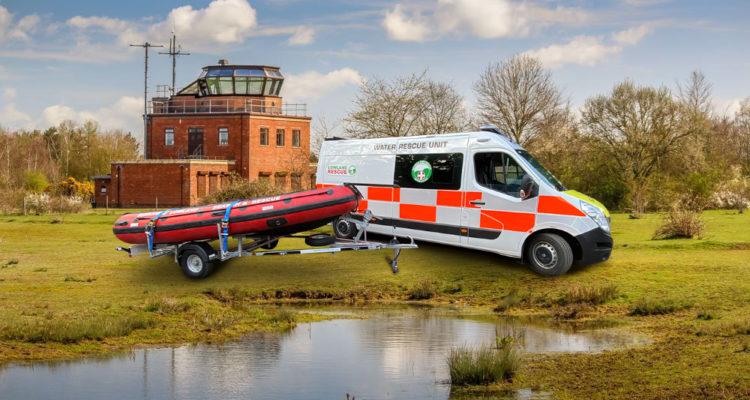 Specialist Vehicle Build for BLSAR
– Their mission to Search & Rescue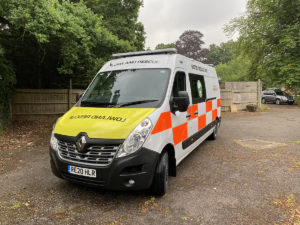 The Berkshire Lowland Search & Rescue (BLSAR) works in partnership with Thames Valley Police, they are a 100% volunteer staffed charity who provide highly trained searchers to assist in the finding of High Risk Vulnerable or Despondent Missing Persons, such as young children or those living with dementia. Plus they also provide civil contingency services to the local authority in times
of need such as flooding and heavy snow.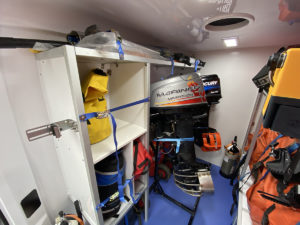 A 24/7 highly trained Response Team
BLSAR provides foot searchers, search controllers and search managers as well as all the equipment needed to operate a large scale search including control vehicles, computerised mapping, radio communications, medical support, scene
lighting, drone searching, water rescue and they bring their expertise to some very challenging situations.
With your goodwill they have served the community since 1980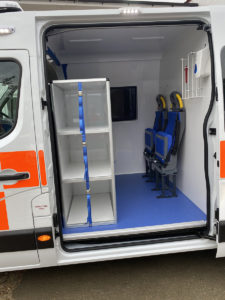 Volunteers are trained to a very high standard in many disciplines for both their safety and that of the person they are looking for. It takes 3 months to train a volunteer to become operational and the commitment given by members is difficult to quantify. There are no paid staff on the team – they ALL 100% volunteer but think of themselves as 100% professional in all but pay. Having to rely on donations to help save lives and every penny counts.
The New Renault Master is the perfect solution for our Water Rescue Team
From Rob Jackson, Water Lead BLASAR.
"The new van allows us to carry all of our water equipment and both boats allowing us to deploy more resources quicker when it is time that matters in an emergency situation.
The vehicle also offers a lot better welfare facilities when the weather is bad and we are out on a long search and it will also provide the warmth and safety we need to provide if we are the first team to locate and rescue the missing person.
Far better than we thought possible
We are speechless. We applied to the Department of Transport Grant for water rescue and were amazed at the grant funding and how quick it all happened once we had approval.
What we have ended up with is far far better than we ever thought possible. The service from Blue Light has been fantastic both from Johnny our at hand MD. but also the Blue Light fitting out team working on our conversion. We would recommend them ALL day ANY day".
BLASAR Vehicle Key features
Renault Master 170DCi (powerful engine, comforts include cruise control & Sat Nav)
Front Cab – Air conditioning, Tablet holder
Welfare Area – Comfy seating, storage, Hand sanitizing station, Fold away table with phone charging
Rear Storage Area – Bespoke storage for engines, boats and equipment, 500KG bifold ramp, extractor fan and LED lighting
Exterior – Bespoke Diamond Grade vehicle livery, High power LED lighting and Amber lightbars.