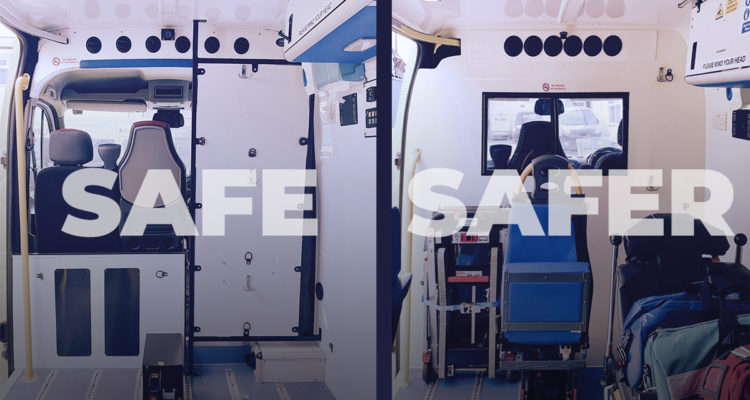 RETRO FIT BULKHEADS TO STAY SAFER
We are currently working with a number of customers to retrofit full bulkheads into Ambulances. Like the image demonstrates when you put a bulkhead in an Ambulance you are making the working environment safer – both ways.
So during these challenging times we have ramped up capacity for this service, completing multiple vehicles every day to protect frontline workers in the fight against COVID19. We are converting on ALL the main base chassis from Renault, Vauxhall, Peugeot, Citroen, Fiat and Mercedes and if we've missed any out we can retrofit that too.
Here at Blue Light Services we are working harder and smarter to keep COVID19 locked down.